Buffalo Style Hummus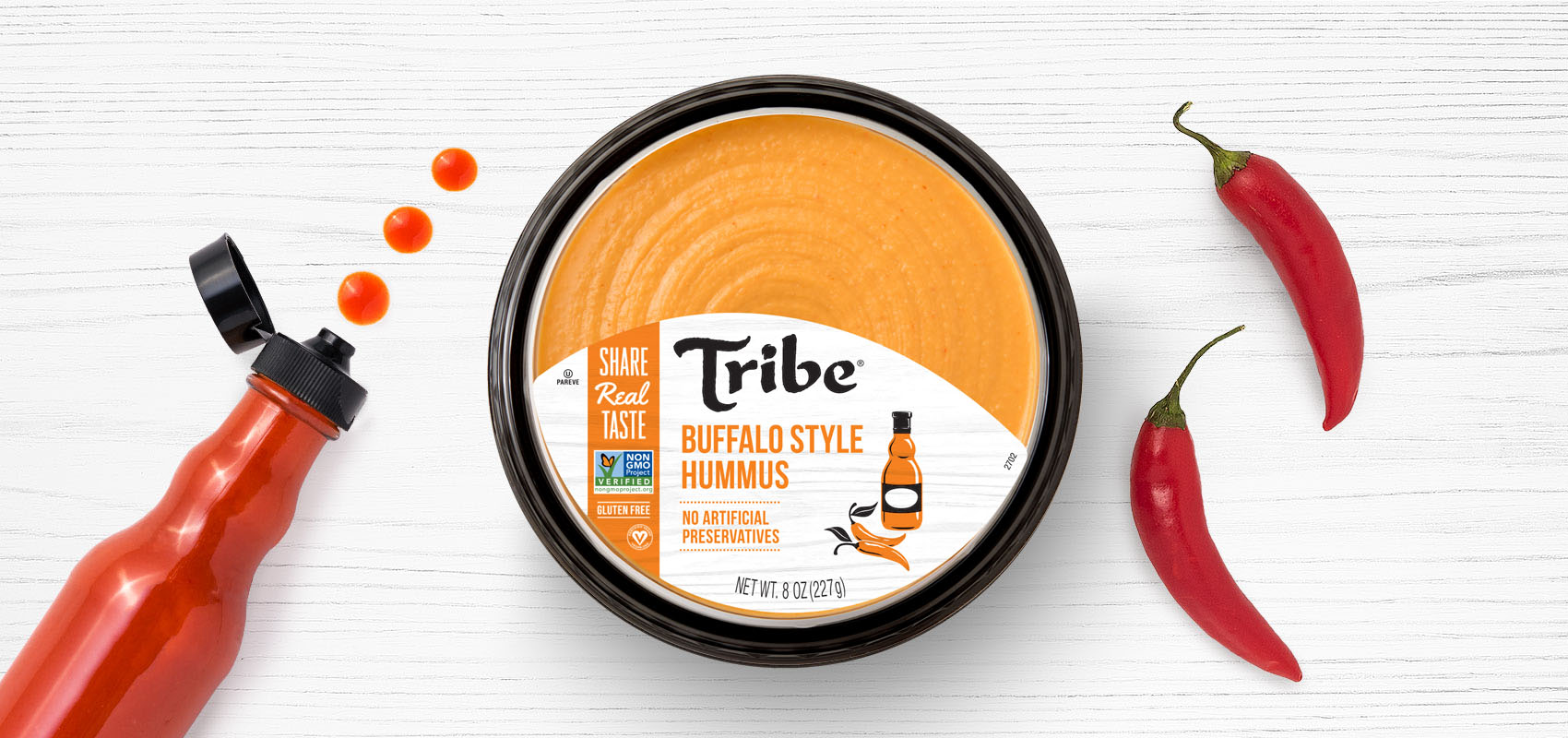 This Baby's About
to be a STAR
And when it wins a fancy food award, this is how its acceptance speech will go:
"First, I'd like to thank the city of Buffalo for creating such a craveable sauce. You gave me the kick and bite that got me here. Next, I'd like to thank the Tribe development team for seeing my true potential. And finally, to my fans. This goes out to you, my Buffalo-loving brethren."
Ingredients:
​Cooked chickpeas (chickpeas, water), hot sauce (distilled vinegar, chili peppers, water, salt, acetic acid, garlic, xanthan gum), canola oil, tahini (ground sesame), sea salt, citric acid, spices, xanthan gum.
Available in:
10oz

8oz