Roasted Turkey Hummus Wrap

Wrap Battle Ready
Those fresh veggies. That lemony, rosemary-y hummus. This recipe is about to make you the baddest wrapper in the game (game as in your lunch table at work, maybe a picnic, whatever, still). Peeps are about to get hit with some serious lunch envy. Mic. Drop.
Featuring:
Lemon Rosemary Hummus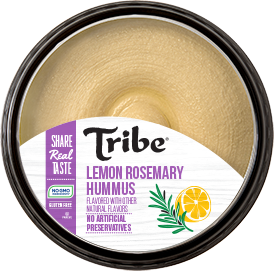 Ingredients:
Serves 1
1 tortilla
Cucumber, sliced
Avocado, sliced
Green apple, sliced
Leftover turkey, sliced
Baby kale
Olive oil
Lemon juice
Salt
Instructions:
On a tortilla, spread hummus. Top with sliced cucumber, avocado, green apple, turkey and baby kale. Drizzle with olive oil, squeeze lemon juice over the top and season with salt. Wrap up and enjoy now or later.
---