Chocolate Thumbprint Cookies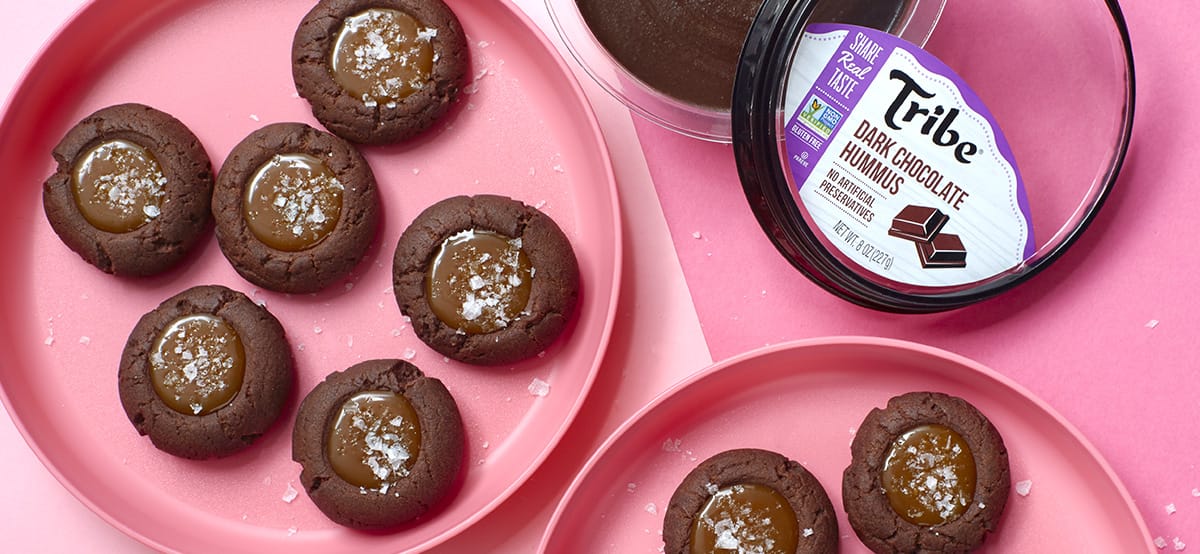 Thumbprints please.
No, the FBI won't come knocking (but your neighbors very well might). Seriously though, once you put your thumbs into these, it's gonna be hard to keep everybody's hands off of them. Just whatever you do, don't forget that flake of salt at the end. It's legit important. You'll see.
Featuring:
Dark Chocolate Hummus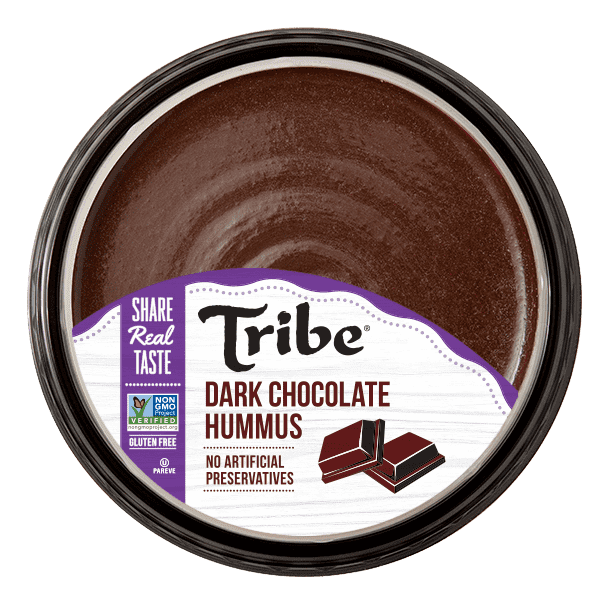 Ingredients:
2 tablespoons dark cocoa powder
½ teaspoon kosher salt
6 tablespoons unsalted butter, room temperature
¾ cup powdered sugar, sifted
2 teaspoons vanilla
½ cup jarred caramel sauce
Flake salt, such as Maldon
Instructions:
1. Heat the oven to 350° and line two baking sheets with parchment paper. In a medium bowl, sift together the flour, cocoa powder, and kosher salt. Set aside.
2. In a stand mixer fitted with a paddle attachment and set on medium speed, beat the butter and sugar until light and fluffy, scraping down the sides as needed. Reduce the mixer's speed to low, add the vanilla and hummus, and continue to beat until well blended. Add the flour mixture one-third at a time, and blend well between each addition.
3. Scoop a tablespoon-size portion of the dough and roll it into a ball. Place it on a baking sheet and use the back of a small measuring spoon to press a well in the center of the cookie. Repeat with the remaining dough, spacing the cookies on each sheet 2 inches apart.
4. Bake the cookies for 8 minutes. If needed, remove the cookies from the oven and use the measuring spoon once more to reinforce the well in each cookie. Return them to the oven and cook until slightly browned on the bottom and well set, about 8 minutes more (the cookies will be slightly soft, but will harden as they cool). Let the cookies cool on the baking sheets for 5 minutes, then transfer to a cooling rack to cool completely.
5. Place the caramel sauce in a zip top plastic bag and snip a corner. Fill the well of each cookie with the caramel. Sprinkle the top of each cookie with flake salt right before serving.
---