Roasted Red Pepper & Jalapeño Hummus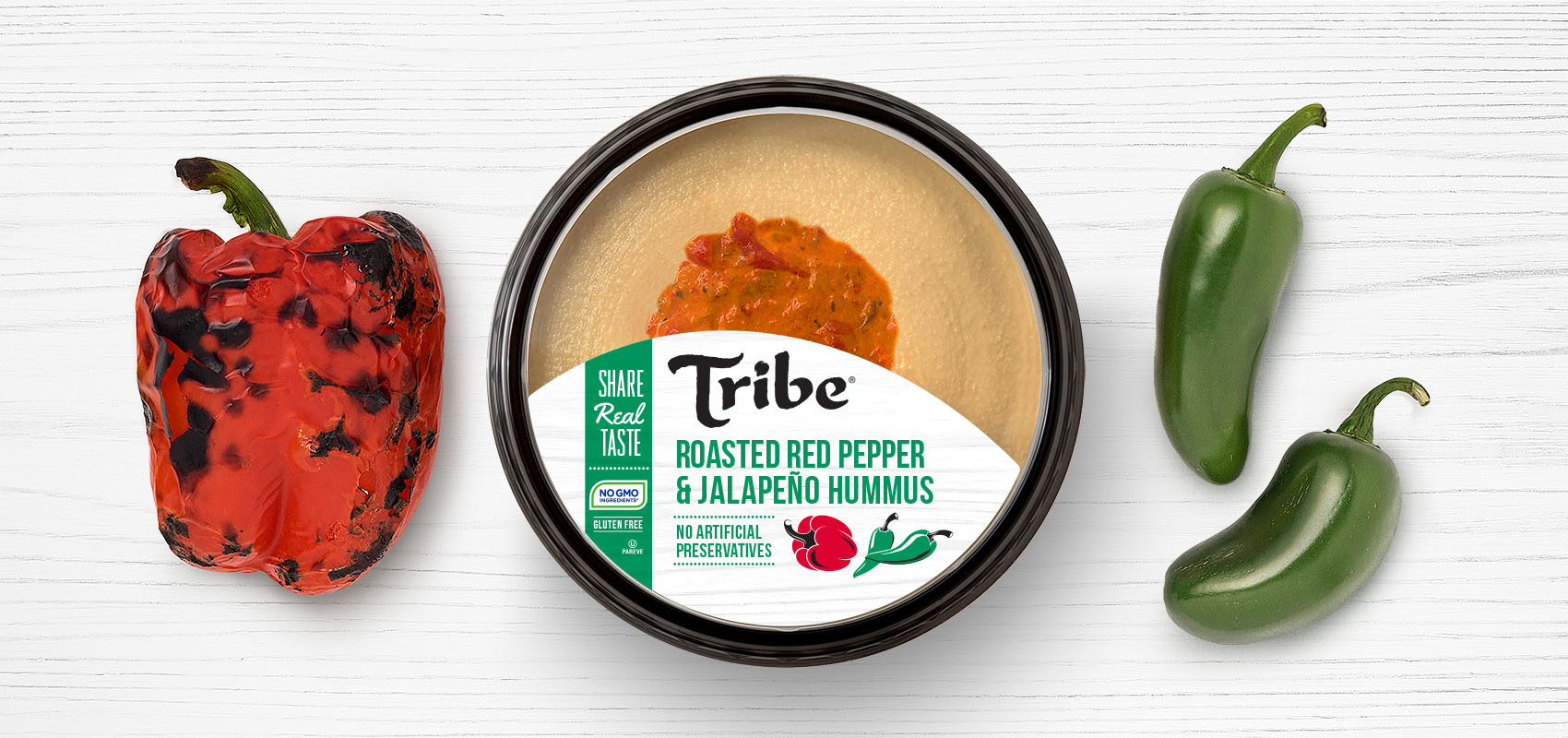 Jalepeño.
Jalepeño.
Jalepeño.
It's just fun to say. And eat. Obviously. Which is why we added it to our roasted red pepper hummus. It gives it a kick. You know that kinda heat that makes your tongue tingle (but just a little)? Yeah. In fact. Take a bite, THEN try to say "jalepeño" 10 times fast. Fun times.
Ingredients:
​​Cooked chickpeas (chickpeas, water), tahini (ground sesame), canola oil, roasted red bell peppers, jalapeño peppers, sea salt, dried roasted garlic, citric acid, lime juice concentrate, spices, dried red bell peppers, dried cilantro.
Available in:
10oz